Accessory Customization Service for ADV Pack
Regular price
$112.00 USD
Regular price
Sale price
$112.00 USD
Unit price
per
Our customization service provides a unique experience for electric unicycle enthusiasts. With our tailored approach, every accessory we craft is unique and distinctive, allowing users to express their individuality and personal style. We recognize the importance of uniqueness in the electric unicycle community, which is why our service is specifically designed to accentuate the individuality of each rider.
To ensure top-notch quality and customer satisfaction, we employ a meticulous validation process for all orders. We encourage our clients to get in touch through our contact form or via our social media channels such as Facebook, Instagram, and Messenger. This ensures smooth and effective communication, enabling us to understand and fulfill your requirements with precision.
If you're ready to add a personal touch to your electric unicycle, fill out our contact form or connect with us on social media platforms for direct and quick consultation. With our assistance, your EUC will become more than just a mode of transportation; it will be a true expression of your identity.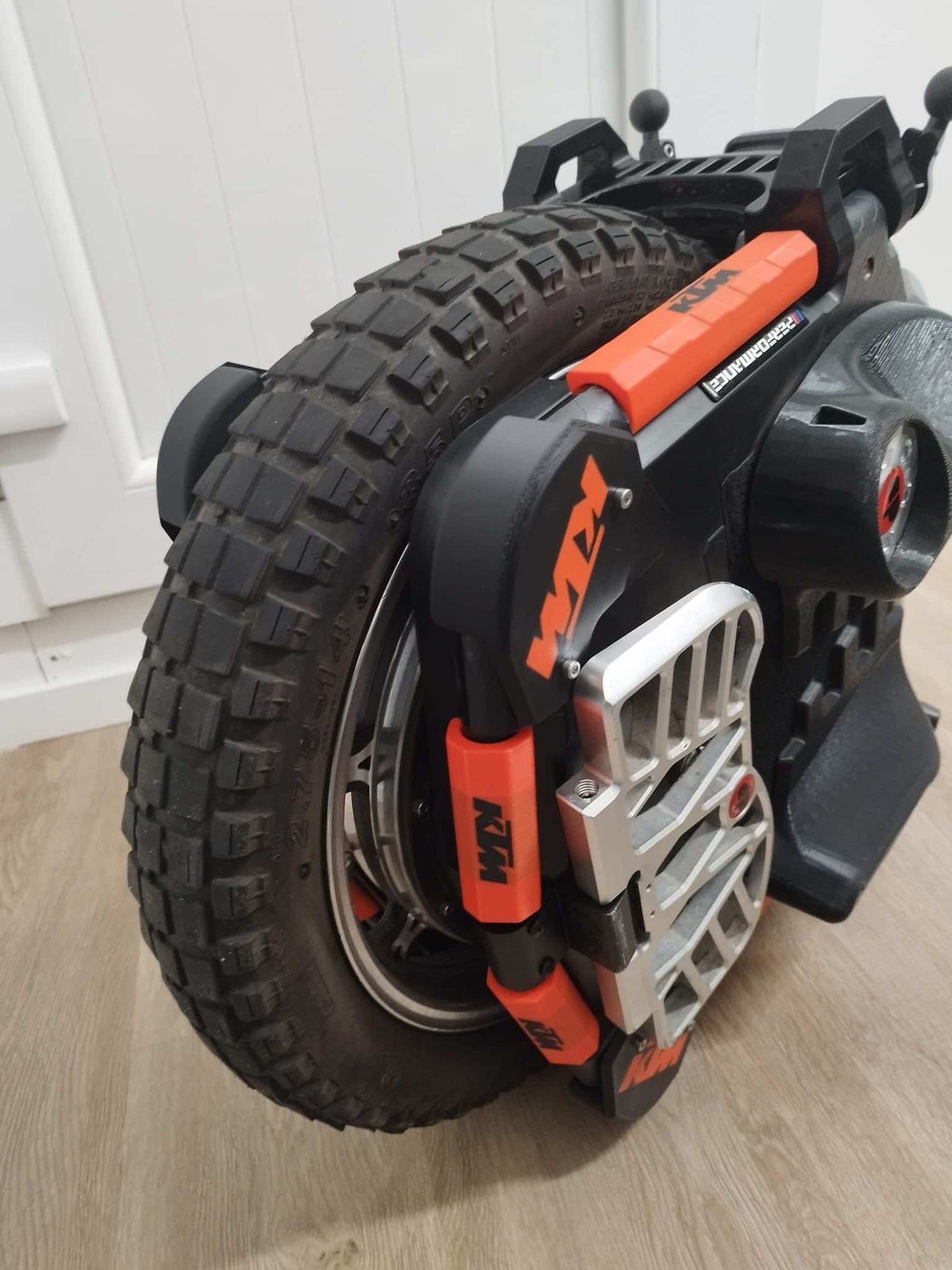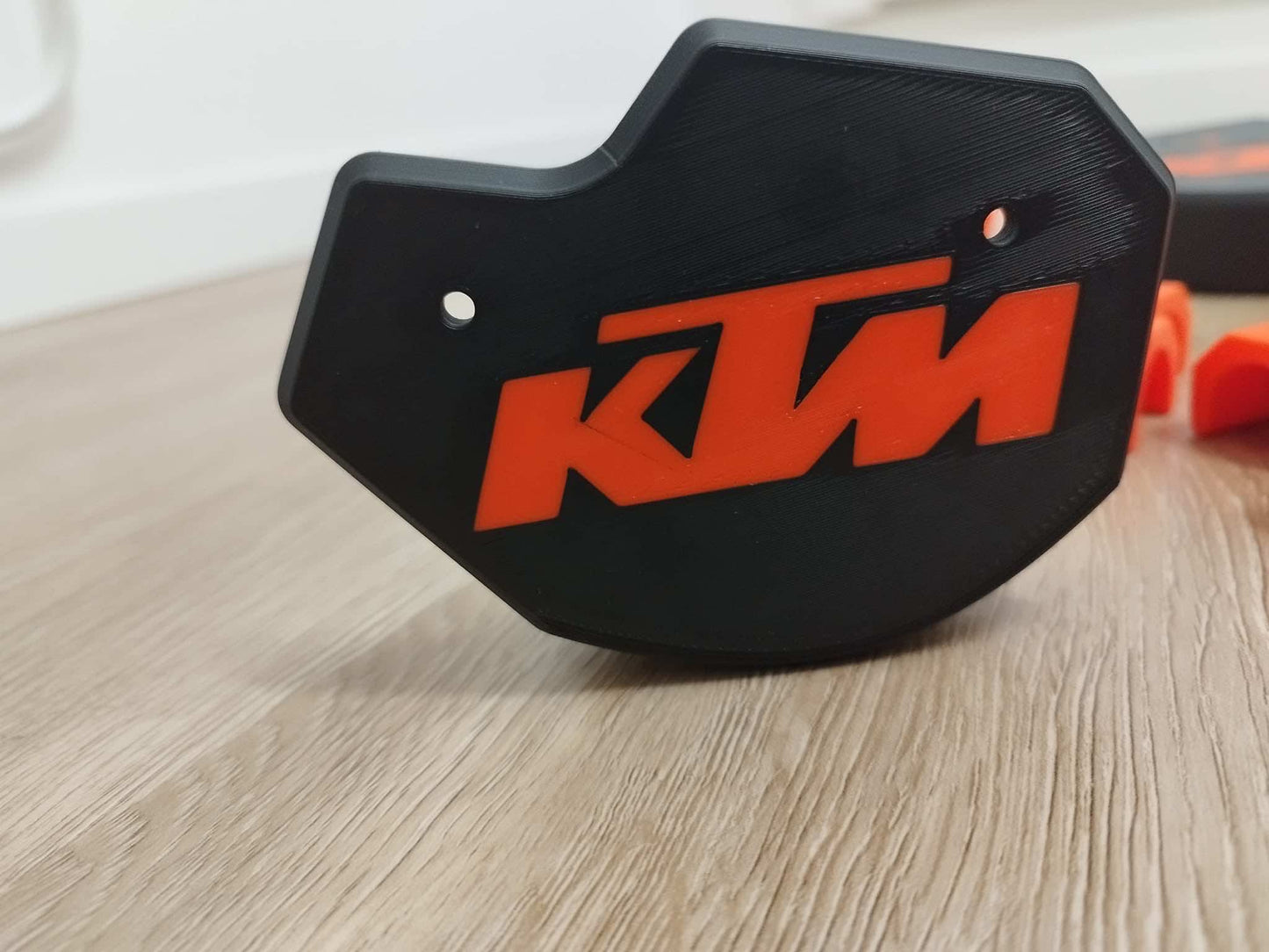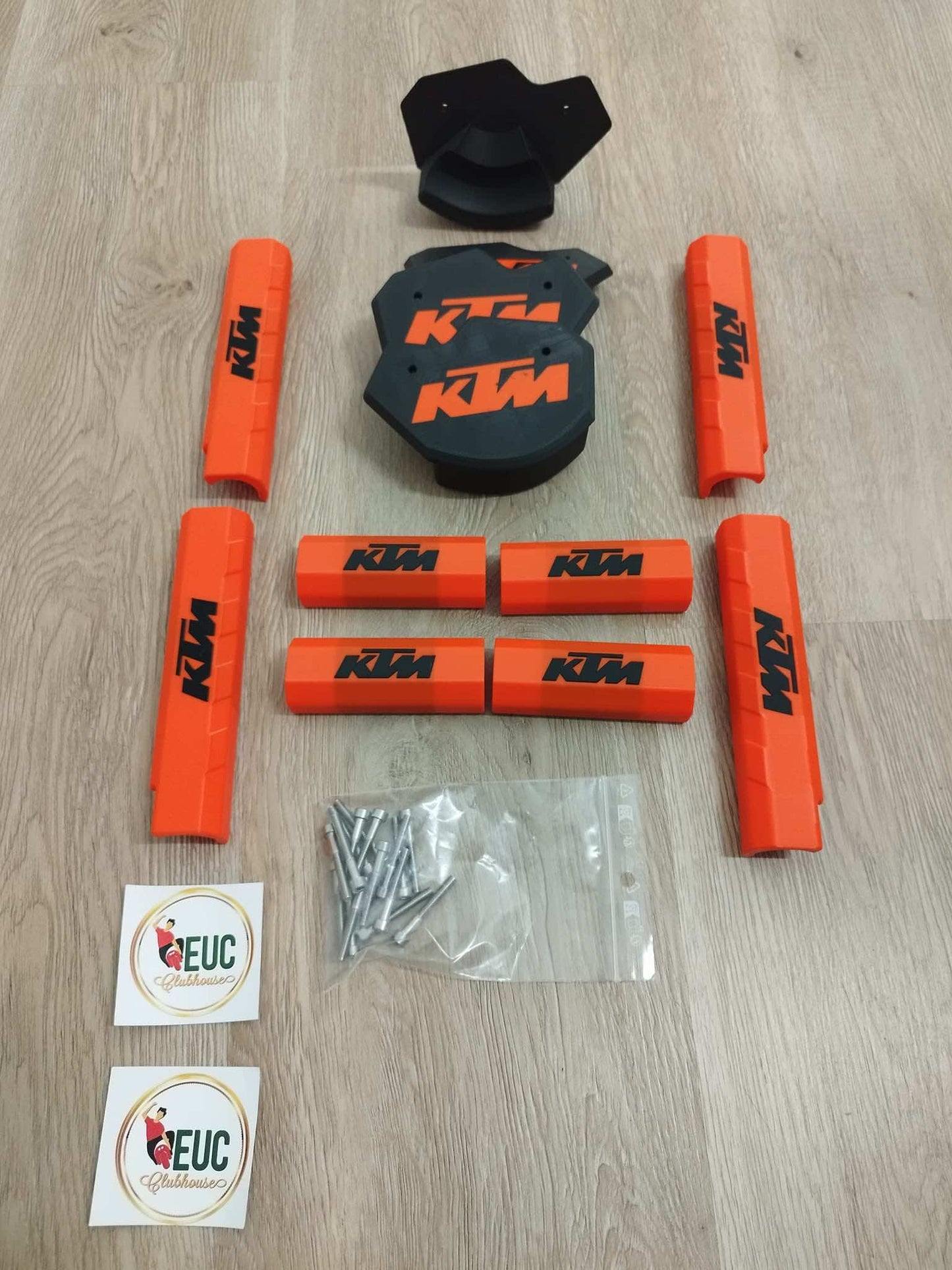 🌳 Get off the beaten path 🌳
Revamp your ride with our sleek front kickstand where style meets function without compromise.
With an intuitive clip-together assembly, our kickstand boasts a hassle-free installation that's both quick and secure.
Engineered to endure, each robust segment is crafted to a premium thickness of 5 mm, outclassing the standard offerings. This heft grants enhanced durability and better impact absorption, giving you peace of mind during your rugged adventures.
Our design provides comprehensive protection by shielding the most vulnerable parts of your EUC, ensuring that it stands up to the tests of both time and terrain. Add a touch of sophistication and resilience to your Sherman with our Front kickstand — an indispensable ally for the practical connoisseur.