Dual visors kit for TSG Pass and Predator helmets
Regular price
Sale price
$23.00 USD
Unit price
per
Enhancement kit for high-end helmets like TSG Pass Pro and Predator. Keep the second visor always on your helmet and use it wherever you want.
🚚 In the case of solo purchase, the kit will be sent directly to your mailbox.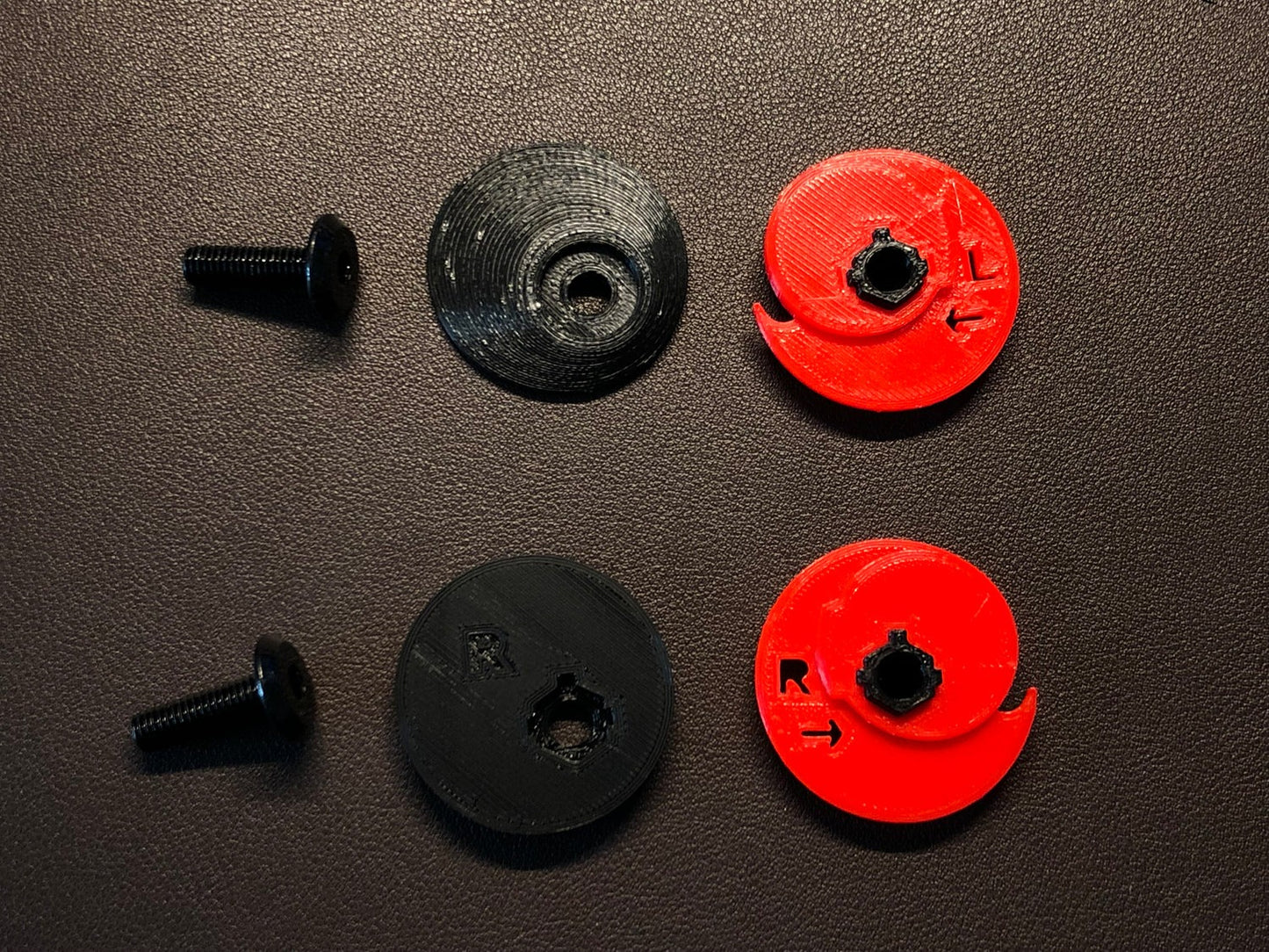 Practical - Refined - Easy ✨
The Dual Visor Kit adventure your looking at started with printing this file for a friend's TSG Pass Pro helmet. At that time, estimated working time was approximatly two hours... However according reaching a great outcome it took me two days. The idea of getting a second visor is great. However, from the original free file, the procedure to obtain the final object is hard and requests annoying post-printing traitments : support materials, parts that won't fit, lack of assembling information, bugged files, etc.
This is the reason why, in the end and for you guys, I decided to start again... from scratch. The brief was to make the production process as simple as possible, and in the same time offer the best experience you could get.
Aiming at this goal, some useless elements were removed increasing solidity. In the meantime several indications have been added to help the riders assemble their Kit.
Cherry on the cake, this enhancement kit is compatible with TSG helmets (Pass and Pass Pro) but also Predator helmets (DH6-X and DH6-Xg).
I thank Tylan and Raphaël (Bonheur sur Seine) to have lent me their helmet. 🙏
In the end, the development of the Kit tooks me 6 days of work and around 150 prototypes have been made.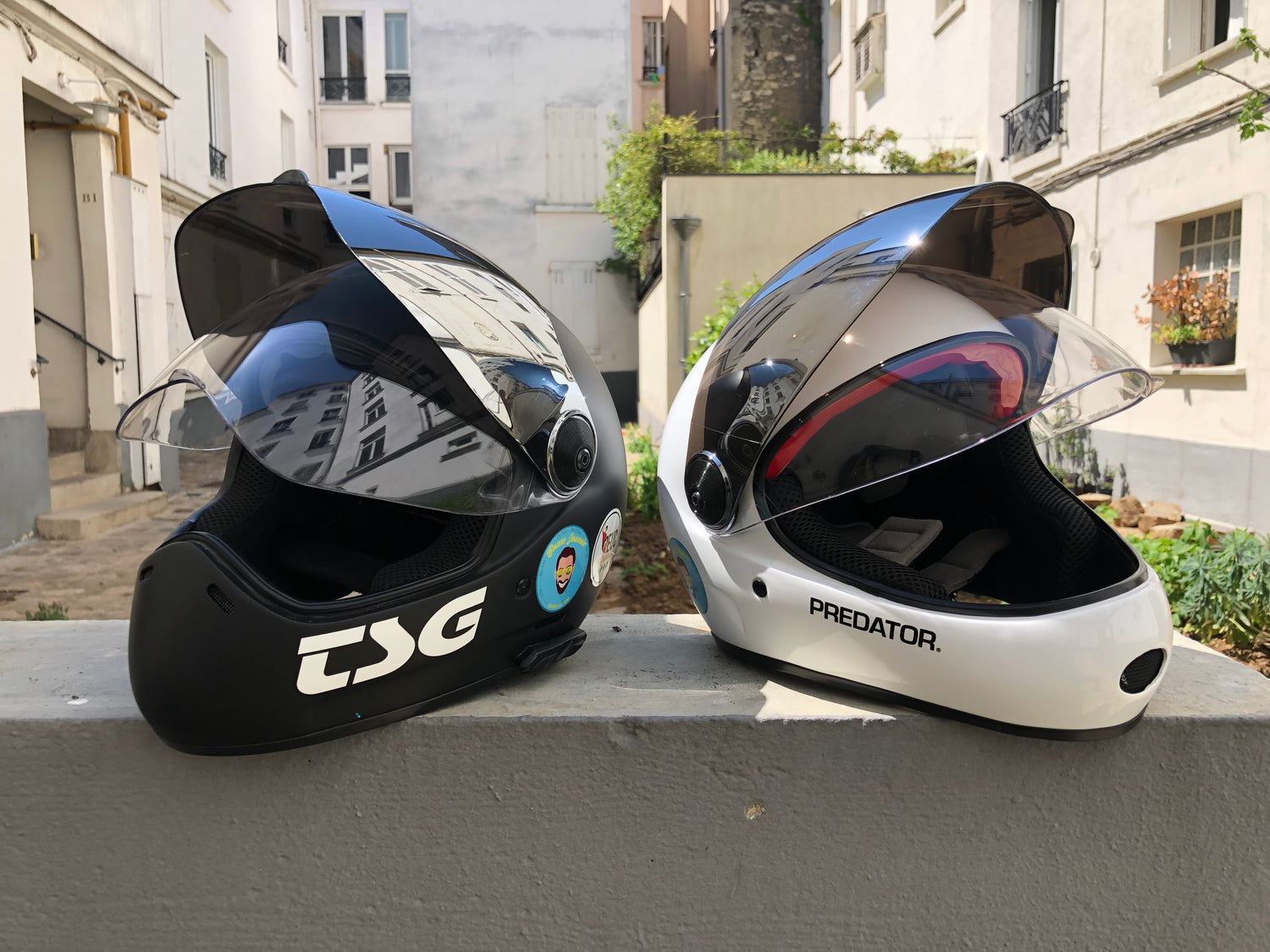 Under the hood
The main part (black and red) is composed of the core (red*) and the screw guide (black). All parts are connected with the screw guide. The core allows the second visor to slide. Thanks to the "L/R" and arrows indicators, you can't get the installation wrong.
The caps (items at middle) are asymmetrical nevertheless you will also find the "L/R" indicator on each side to help you mount them. I also added a T-shaped guide notch so there is only one way to set them. 👌
The cap's footprint is such that the empty space is minimal. Thus the design remains attractive.
The kit also comes with stainless steel black screws that are the best looking model available on the market. They are deep black and fit perfectly into the caps. Depending on your preference you can tighten the screw more or less to make the visor harder or softer to move 😉
Pro tips: add some lub on the parts suffering from friction.
*red color stands for the EUC Clubhouse's signature. Don't worry, it is very discreet since they are covered by the black caps.